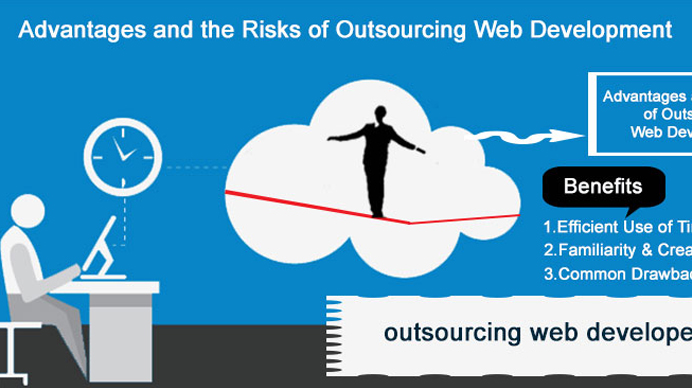 Outsourcing
Web Development Advantages
The Internet has taken a forefront in today's digital market as the online marketing has created a buzz in the market. The online shopping has become the need of an hour because everyone wants to shop for the products and services from their home and make the shopping more comfortable. Even this also gives a boost to the growth of the business.
It has actually become a trend nowadays as many people are concerned with the development of their online business. So, they want unique websites to attract a large number of consumers. Here are some of the advantages of outsourcing the web development to the experts.
Focus on the core competencies
By outsourcing the work to the web developmental companies the owners can concentrate on their core business. They can make strategies for boosting their business and by launching newer products in the market. The companies do not have to worry for the web development as it is already in the hands of the professionals who are complying with the needs of your website and online business.
Maintenance of the website
The maintenance of the website is an important factor because the development of your online market not only depends on making the website but also upon looking after its performance. If there are technical snags erupting every now and then, the users may end up losing interest but if the site is responding well then for sure it helps in retaining the consumers.
Usage of latest technical tools
The companies which are outsourcing their website requirements to the web development firms they are getting benefitted from the business point of view. The professional developers use latest tools for making the websites. Making it user-friendly, people can easily scroll, shop and make online payments in a safer mode. In totality, the usage of these modern tools helps your business in return.
Completion of website on time
The start-ups want that their website should be launched on the right time, but if they get it done from their own company it will cost them as they have to create a developers team. So, they outsource the projects to the web development firms which get back to their customers with user responsive website, assuring high quality and timely release of their sites for starting up online marketing.
So, we can see that if the businesses outsource these services to the professionals outside than it saves their precious time and money with added advantages.