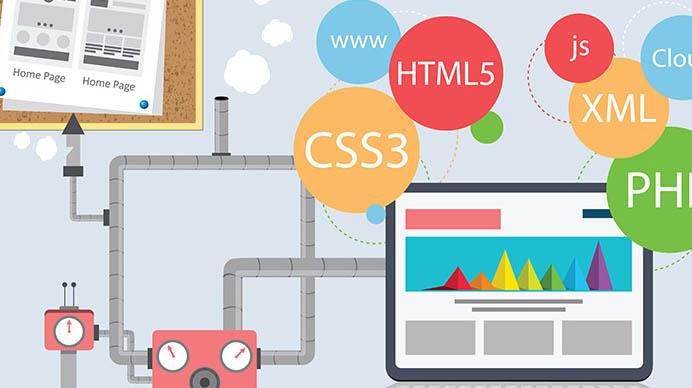 Why Hire a Professional For
Web Development?
We are living and competing in the modern technological world so it becomes necessary to have a sound website. The going is getting tough in this regard as there are many IT companies which have flourished in the market with the help of responsive websites.
It usually happens that we go through the online tutorials and try our hands on development of website but it may result in some loopholes. So, we need to take help from the experienced professionals who are expert in looking after the minute details and build the best websites. Here are some of the reasons to hire a professional for web development:-
To maintain the quality of the website
The professionally sound website is needed for maintaining the quality of the online business sites. The experts in this field make the responsive, dynamic, planned website which helps the users to scroll through it in a better way. Nowadays, we can see that there are many e- commerce sites made, so for that, it becomes necessary that the sites should give out the better performance.
Creation of unique websites
It has become necessary to create a unique website because if the business has to acquire more customers. There are many websites which are into online marketing so you need to serve something unique. The website should be navigable, responsive on mobile and computers; properly optimized keeping in view the search engine findings, the sites can be loaded efficiently etc.
It saves your valuable time and money
If the companies are hiring the professionals for web development to flourish in the online business than it saves them from lots of mess too. It actually saves your time and money because when you are hiring a website designer the concerned person is perfect in various languages as HTML, CSS, JavaScript, PHP and many more areas which are necessary to make a unique and user-friendly website.
Successful search through SEO
The most important thing nowadays is the Search Engine Optimization because even if the business is having their own website but it does not rank on Google Search Engine than making a site is of no use. So, if you want your prospective users to know about your products and services than a catchy content and better SEO services go hand in hand which is useful for the growth of your business.
Lastly, we can see that a responsive and professionally made website has more development and growth opportunities.